Birthdays are special for everyone. We all get excited on our big day, but there's no doubt kids are more thrilled than adults. Apart from cutting the cake, garnering tons of compliments from friends and family and getting their every wish fulfilled, the one thing they can hardly await are birthday gifts.
Is your daughter's birthday coming up? Wondering about what you should surprise your lil' princess with, this time? Then this post is for you.
We've rounded up 10 amazing gift ideas for the apple of your eye. Come, let's take a look!
Birthday Gift Idea#1 – A Princess Outfit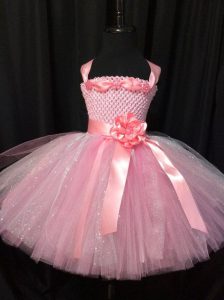 Watching a child twirl around the room lost in her imagination is one of the most precious moments in a parent's life. Thanks to Barbie, Elsa, and Jasmine, every little girl dreams of donning a princess dress with confidence and ruling the world. Guys, it's her birthday! Shouldn't Her Majesty's humble followers get her something truly magical? What better way to fulfil her dream than by gifting her a beautiful princess outfit. Add a crown and pearl jewellery to the ensemble, and voila – her transformation is complete!
Birthday Gift Idea#2 – A Beautiful Dollhouse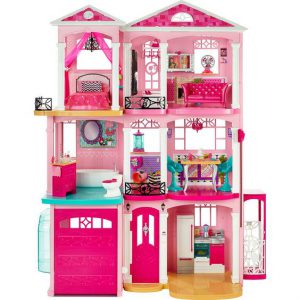 Can you imagine giving a gift to your child that will be played with almost every day for years, and will ultimately be saved as an heirloom to pass down to her own children? A doll is the first friend a little girl makes. And that friend of hers deserves to be pampered with a beautiful house, doesn't it? Today's dollhouse toys are filled from floor to ceiling with tools that encourage logical thinking and creativity, promote imaginative play, and provide an artistic outlet. Trust us when we say, this is one of the best birthday gifts for girls.
Birthday Gift Idea#3 – A Hello Kitty Gift Hamper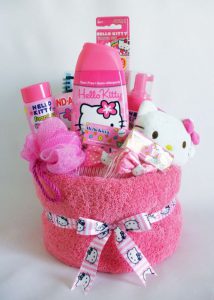 This birthday present is for every girl who likes her kitty in a bow. Whether going to Hello Kitty-themed cafes, flying planes or staying in hotels themed after this cute character, she's everywhere and always adorable. So, what better surprise for your little one than presenting a basket of Hello Kitty goodies including a pencil box, diary, storybook, shower gel, loofah and other goodies?! Pro Tip – You can customize the hamper to have the things she really adores.
Birthday Gift Idea#4 – A Unicorn Pillow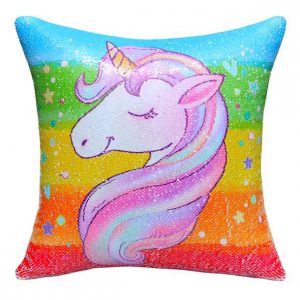 Unicorns might be imaginary, but the love for them is definitely real. If your one-of-a-kind kid strongly believes in these fabled creatures and loves them to bits, then she deserves a unicorn pillow. It's the best way for her to Harness the power of the rainbow, would look fantastic in her bedroom and make a great calming de-stressing activity.
Birthday Gift Idea#5 – A Hair Accessories Set
Who doesn't like to dress up? Every woman does, and every mother wants her baby girl to look pretty as always. Clips, barrettes, hair bands, bobby pins, scrunchies – nowadays, there are a wide array of accessories available to adorn her tresses with. The bigger, the better, so don't be scared to go for a standout piece. Bedazzle her bun or rock it amidst loose waves.
Birthday Gift Idea#6 – A Teddy Bear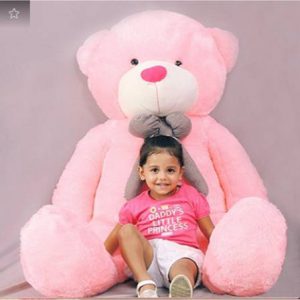 Every little cutie deserves a companion that she can play with. A teddy bear will elicit sweet nostalgia in you while providing your favourite kiddo with hours of fun and companionship. It's soft and cuddly—a must for girls who often insist on taking their stuffed animals everywhere, including a bed. Imagine the joy your birthday girl will feel when she wakes up to a cute chubby bear waiting to hug her.
Birthday Gift Idea#7 – An Outdoor Play Ball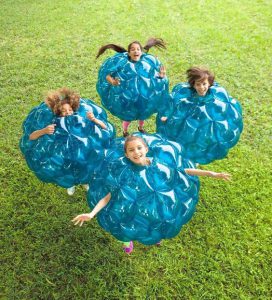 Climbing trees, playing in the mud and making daisy chains are simple past times that have defined childhood for generations. But such pursuits appear to be dying out as an increasing number of children are drawn to the brightly-coloured screens of electronics. Outdoor games play a significant role in the growth and wellbeing of a child. What better birthday gift than to get your girl an Outdoor Play Ball that has her playing al fresco. She can bounce, bop, and bump off the other kids who are wearing one. An excellent gift for hyperactive kids, indeed!
Birthday Gift Idea#8 – Stylish shoes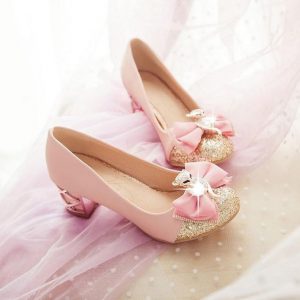 We all know how important it is for children's shoes to fit correctly. Children's tootsies grow very quickly, and ill-fitting shoes can do lasting damage to delicate feet and bones. It's up to us adults to cradle their tiny little feet. On your little one's birthday, why not gift her a comfy yet stylish pair of sandals? Not only will it care for her feet, but also amp up her style game.
Birthday Gift Idea#9 – A School Backpack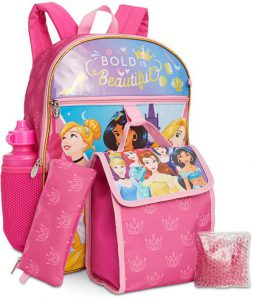 Ah, kids! They grow up so fast! sniff It was only yesterday when they were talking gibberish and grabbing your finger. And today they're off to school, complaining about homework. Speaking of, did you know that modern school bags come up in vibrant hues with cartoon imprints & striking patterns. What's more, they're ergonomically designed for the kids to carry them with a lot of ease. Which is why we believe a backpack will make for a great present for your girl.
Birthday Gift Idea#10 – A Play Tent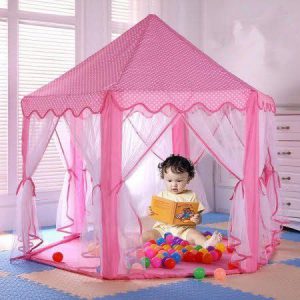 That little one of yours might only be able to speak gibberish, but in her own small world, she is a fun-loving princess who loves being pampered, spoiled & be comfy while playing! Which is why you should get her a beautiful tent house. It's the perfect gift that provides her with that little piece of (enviable) tranquillity where she can relax, play and bond with her parents.
We hope you like these ideas for birthday gift for girls.