Rain, rain, go away,
Come again another day
Little Johnny wants to play!
This is just a childhood rhyme that most of us recited as kids. Now that we have our own kids to take care of, this sweet childhood chant comes back to mind. Taking care of kids is not a fairly simple task- it comes with its share of challenges. Take the example of monsoons; little ones are more prone to falling ill during the rains than us grownups! Right from the common cold to leptospirosis and dysentery, monsoon time illnesses can be a nightmare for any parent!
However with some basic precautions and lots of care, you can keep your young son or daughter free from diseases that make their rounds during the monsoon. Here are some tips to help you out:
Purified water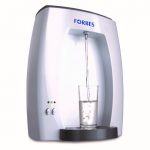 Water borne illnesses such as typhoid are rampant at this time of the year. So make sure you boil/purify water at home, and let your kids drink only bottled water when they are out. Ensure that they eat and drink only from reliable places (definitely not roadside stalls!).
Rain protection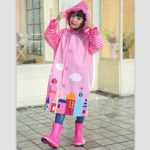 If your child is prone to catching a cold ever so often, be sure to dress him/her in appropriate raincoat, gum boots, etc. Even if they're not, it's good to keep kids covered completely during the rains with appropriate rainproof gear to keep flu and pneumonia at bay.
Keep mosquitoes out
Water logging after heavy showers leads to creation of breeding grounds for mosquitoes. Use mosquito repellents and nets to protect your children from these deadly insects. Also keep windows and doors closed during evenings to keep the mosquitoes from getting inside.
Hot showers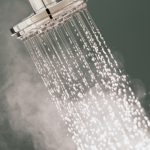 When they get home wet from the rain, quickly get them into a hot shower. Staying wet for too long can lead to cold and flu, so it's better to get them to go for a warm bath with antiseptic liquid, and dry their body and hair as soon as possible. A cup of hot tea or soup after helps too!
Check their skin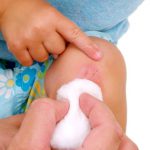 Kids' skin is delicate, and more prone to cuts or rashes. When they jump in muddy puddles or fall in rainwater, bacteria or viruses can enter their body through these cuts. So keep checking their skin often, and apply medicine or antiseptic cream as needed.
Build immunity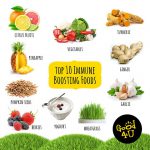 Feed your little ones a variety of fruits and vegetables rich in Vitamin A, E, C, and B – Complex, minerals, antioxidants and phytochemicals. A well-balanced diet will build their immunity and help them fight diseases not only during monsoons but all year long too.
Vaccinations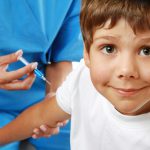 It's always good to make sure your kids' vaccines are up to date. Check with the doctor to ensure they are, and for more advice on how to combat common childhood illnesses during rains.
Apart from these tips, it's good to practice basic hygiene such as cutting nails short, staying out of muddy water as much as possible, and using a hand sanitizer to keep hands clean. With these precautions, your little one can enjoy the rains while you stay stress-free!