Pets make our lives happier, more fun and enjoyable. These friendly animals are part of our family, and are loyal to us throughout their life. They occupy a special place in our lives and have a wonderful bond that is unlike any bond with our human friends. So why not celebrate their life each year by doing something special for their birthday? In India most of us have dogs as pets, who are known to be man's best friends. Here are some ideas that you can use to make your four-legged best friend's birthday (or the day you got him/her) a very special and fun time.
Play date:
Dogs love to play! And a playdate makes a wonderful activity for your dog's birthday. Find out potential 'dates', among friends and family who also own dogs. Take the play mates to a new place or neutral territory, especially if the dogs haven't met before. Get their favourite toys, balls, flying discs and snacks for a fun-filled day.
Visit the beach:
If your lovable canine friend hasn't been to a beach yet, his/her birthday is the perfect day for a visit! This gives dogs a great opportunity and a wide space to run and play, roll in the sand, soak in the sun, and even swim in the water close to the shore if they wish to. Don't forget to pack lots of water, food, and their favourite toys.
Big basket of balls:Want to give your dog a birthday present? How about a big basket of balls? If your dog loves playing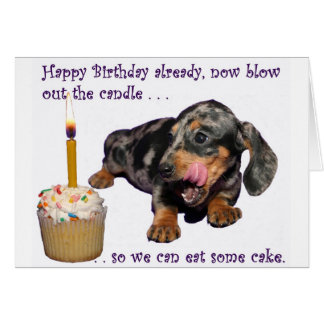 fetch, then treat him/her with some balls in various sizes and colours. Try different options such as rubber, tennis balls, squeaky ones and more. Find the best type of balls according to your dog's size, likes and preferences.
Visit a dog: Take your pet along on a mini holiday! Pet-friendly resorts, or even resorts that
are specially designed for pets, make a fantastic choice for your pooch's birthday. They include open spaces, swimming pools and recreation areas. Find one in your area and take your pets along for a
unique birthday party.
Jog i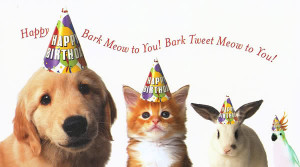 n the jungle:If you are an outdoor person, and so is your dog, then a jog in the jungle makes a one-of-a-kind birthday treat. Go to a national park, or any area that has dense vegetation and trees. Your dog will love the forest, the animals, birds and insects there, and everything else. Have fun and get fit too!
Meat trea
t: For puppies and dogs that love to eat, a meat fiesta is perfect as a birthday treat. You can opt for store bought treats such as Pedigree dog treats that are dehydrated, or make your own. Based on what your pooch loves to eat, you can make fun fresh meals with lots of different meats, fish and more.
Birthdays come just once in a year, and your dog deserves to have the best day on his/her birthday. Take him out, treat him to good food, let him meet other dogs, and play to his heart's content. He will love you all the more for all the affection and care you show!