Were you born in the 80s and 90s? If yes, you'll remember some incredible advertisements that would air on TV at the time. And most of them starred kids. Ever wondered what those kids are up to now who featured in those evergreen ads you grew up watching? Yes, the cure Jalebi boy from the Dhara ad or the chubby and adorable girl on the Parle-G biscuit, what are they up to now? Allow us to take you for a nostalgic walk down the memory lane. Here's the list of top baby models who featured in some of the most remembered ads of all times!
Action – Tejan Diwanji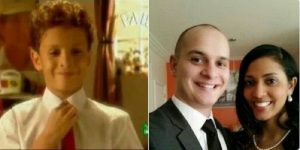 Do you remember the boy who taught you the famous jingle reminding you that it was school time? What song was that? School time, Action ka School time. Tejan Diwanji was the little curly-haired guy whom we remember sporting those shiny Action shoes and being mischievous at the same time.
The ad made us realize that "Classwork, homework, punishment, lecture" are a part of every kid's life and that they could be fun too! And of course wishing your teachers innocently, "Good…good morning teacher!" Tejan was also the star of the Maggi and the Band Aid ads back in the 90s.
Well, that naughty troublesome kid is now a specialist in Radiation Oncology at the Adult Medical Center in Baltimore after completing his education from the University of Maryland Medical Center in the US.
Dhara – Parzan Dastur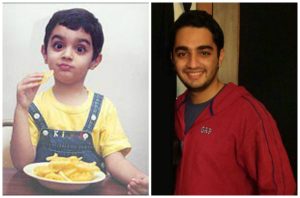 A little boy is sad because everybody in the family would scold him, so he decides to leave the house. While waiting at the station, he sees his grandfather who tells him that his mom was making Jalebis at home. Well, little Parzan couldn't help but walk towards home thinking about the Jalebi treat cooked in Dhara oil, followed by the famous Dhara jingle, "Dhara Dhara…Shudh Dhaara…" Watch the ad and relive those childhood memories, and don't miss the adorable eye-blink of Parzan with the halo at the end of the ad!
Parzan is now a 25-year-old Actor, Singer, Writer, and a former Assistant Director. He has acted in movies such as Kuch Kuch Hota Hai where he played the role of a silent Sardar kid, yet managed to become famous with his only dialogue in the film, "Tussi Jaa Rahe Ho. Tussi Na Jao". He was also the lead character in the critically acclaimed film, Parzania among many other movies such as Mohabbatein, Zubeidaa, Sikandar etc.
Sundrop – Nishant Mehra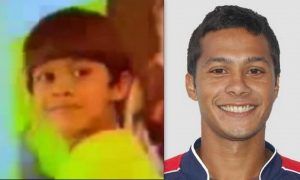 The healthy oil for healthy people – this Sundrop ad truly amazed little kids. The rolling of the big puris and the giant mouth-watering gulab jamuns were simply too hard to resist. The boy in yellow jumpsuit performing the stunts, running around and cartwheeling alongside huge plates of food was Nishant Mehra.
Nishant Mehra, the athlete that he was even as a kid, has grown up to become a Football player and was a former Mumbai FC captain.
Complan – Shahid Kapoor and Ayesha Takia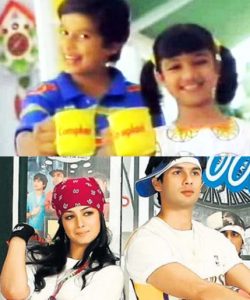 This Complan brother -sister duo made us want to grow taller. Starring Shahid Kapoor and Ayesha Takia, this add instantly struck a chord with kids who loved to drink milk but only if there was the chocolate-flavoured Complan in it!
Both, Shahid and Ayesha have grown up to be Bollywood actors. Shahid has been a part of amazing movies such as Udta Punjab, Haider, Jab We Met and more. Ayesha has acted in movies like Fool N Final, Wanted, Dil Maange More, etc.
Parle G – Who's that girl?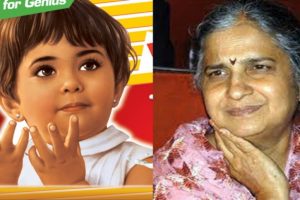 A lot of rumour mills started running guessing who the kid on the iconic Parle-G pack is. The most popular story was that it was Neeru Deshpande from Nagpur and that the picture was clicked by her father when was 3-4 years old. Other names such as Sudha Murthy and Gunjan Gundaniya also popped up.
However, recently, someone asked the question on Quora to which the Group Product Manager at Parle, Mayank Shah, replied that this was clearly another case of baseless rumour. Turns out, that the kid is fictional and was created by Everest Creatives in the year 1960. Here's the picture of the kid on the pack and Neeru!
Rasna – Ankita Jhaveri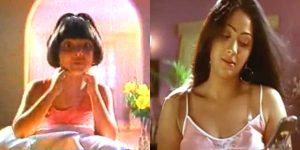 The girl who proclaimed her love for Rasna on national TV and made us fall in love with Rasna too, is Ankita Jhaveri. Her words "I love you Rasna" is still how we remember the popular drink mix that most Indian kids enjoyed in the childhood days. This adorable little girl is now an actor in South India, having acted in Tamil, Telugu and Kannada films.